FARNIENTE presents liquid lines that recall the oscillating movement of waves.
The FARNIENTE light pouf distils a subdued light, ideal for creating a comfortable and elegant atmosphere. Soothing with its graceful waves and opalescent color.
This wave of light can be used as a decorative element in an entrance hall, as a bedside table in a child's room, as a footrest in a living room or as a side table on a terrace.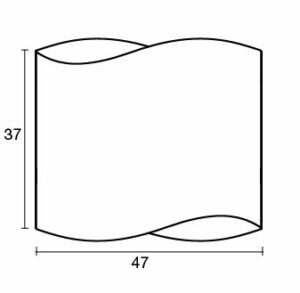 Dimensions Ø 47 x H. 37 cm
Weigth 3.9 kg
Max power (w) 60W
Recommended bulb 13W 3000°K
Wire size According to electrical kit
Ref. PD1063SO