All in roundness for this GEM design ice bucket rechargeable and controllable by remote control.
Complementary to the luminous furniture, the luminous ice bucket brings an additional touch to the decoration of your terrace.
The wireless technology allows these light accessories to be used in mobile mode while diffusing 24 colors of light. With their
a long battery life (up to 32 hours), LED champagne buckets can be used for the duration of a service or event.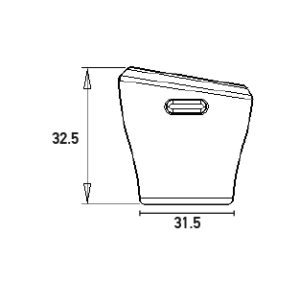 Dimensions Ø 31.5 x H. 32.5 cm
Weigth 2 kg
Réf. PD3040SO